Welcome to Redshirts Always Die, the Star Trek news and opinions site brought to you by the FanSided Network. Redshirts Always Die is dedicated to providing top-notch Star Trek news, views, and original content. This site also serves as a community for like-minded fans to come together to catch up on the latest news and to discuss their passion.
Meet the Team
As well as being a fan of Star Trek and all things science fiction, I'm a published author of fiction and a freelance writer. I've written for the New York Times, Startrek.com, The Writer, and many others. You can find my website at rachelcarrington.com.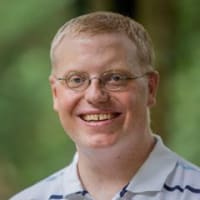 Mike's a professional writer who's been a sucker for sci-fi and fantasy since age five when his parents took him to see "Star Wars." His sale of a short story to "Star Trek: Strange New Worlds II" (Pocket Books, 1999) remains his Trekkie dream come true. Mike's also an ordained Presbyterian minister serving the larger church as a curriculum writer.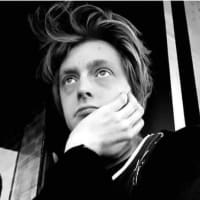 Non-binary artist, DJ writer, bird fancier and licensed forklift driver. I'm in New Zealand, with my wife and a cat, a pretty decent kitchen,and a turntable I fixed myself. [they/them] pssstt... https://linktr.ee/michaelatkinsprescott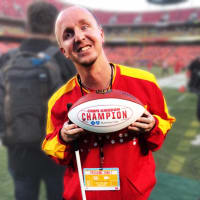 Blind since birth, the world of sports was always just out of my reach, that is until I moved to Kansas City with my wife and met the Kansas City Chiefs. Through hours of instructional phone conversations and extremely detailed emails from the biggest football fan I know (my father) and the amazing and energetic play-by-play descriptions of the best commentator in the NFL Mitch Holthus, I became absolutely obsessed with both college and NFL football, but none more then my Kansas City Chiefs. When the Chiefs are not in season, I have dedicated my time to learning about baseball and basketball as well. Having grown up in the college football town of Norman, Oklahoma, I am no stranger to extreme sports fandom, and am honored to be sharing my unique take on sports with FanSided, from a point of view that only I have, that of a totally blind sports fan.
Write for Us
We aren't called FanSided for nothing. Our network of sports, entertainment and lifestyle sites are powered by fans that want to cover their passions! Whether you are just looking to get your start in online media or you want to contribute to your favorite site as a hobby, FanSided wants to hear from you.
Whatever your goal, FanSided can help your voice be heard. If you are interested in writing for any of our sites, please be sure to check out our openings page and submit a proposal.
About FanSided
The idea of FanSided was born in 2007, when two brothers felt that their favorite team, the Kansas City Chiefs, was being under-covered by the mainstream media. Taking matters into their own hands, they launched Arrowhead Addict, a move that would spawn the creation of FanSided in 2009, a network of over 300+ fan-powered unique sports, entertainment and lifestyle sites dedicated to team-specific, sport-specific, genre-specific, and fanbase-specific coverage.
From sports, movies and TV to lifestyle and tech, FanSided has you covered.
Advertise/Contact Us
Let's stay in touch. If you'd like to advertise with us, partner with us or have feedback, please fill out our contact form.
Email us: redshirtsalwaysdie@fansided.com
Write us: Pro Sportority (Israel) Ltd. d/b/a Minute Media, 8 Yitzhak Sadeh St., Acro Tower, Tel Aviv–Jaffa 6777508, Israel
Legal Disclaimer